"With her folk guitar and a voice that easily moves from Pop to Jazz,  New Yorker  
Sonya Heller is on her way to conquer Europe!"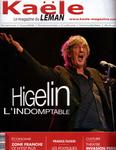 Kaele: There are some obvious influences in you music (Folk, Jazz vocal and Pop) and a penchant for the exotic like Middle Eastern, Klezmer. Do you see those as personality traits of yours or your identity?   
S.H. I see each album as a journal of my life at a particular moment.This album reflects both my identity and my personality.  Certainly my Russian and Jewish heritage have influenced my style of  writing and singing. There is a dark poetry, a sweet sadness, a tainted joy that emerges out of the souls of a strong and oppressed people. I believe I embody both those qualities thru the voice my Mother and all my ancestors passed on to me. With that I must add the great sensitivity and vision of my Producer, Hui Cox, who has worked with everyone from Richie Havens to Liza Minelli.  
Kaele:    What are your first childhood memories as it relates to music? 
S.H. I remember growing up in New York, with a house full of my old Russian relatives who all played stringed instruments from violin to guitar and hearing music all the time. My fondest memories are of my  Mother who had a crystalline soprano, a complete natural and could play anything on the piano without having to read any music. My parents played the folk music of Theodore Bikel, Miriam Akeba, and Geula Gil, so I had the influence of international Folk Music at a very young age.  I remember sitting down at the piano at the age of three, and playing Mary Had a Little Lamb using only the black keys. Playing the recorder with my sister probably around the age of 5 or 6 and driving my brother crazy in the car on long family trips to the country. I remember the first guitar my father bought me at the age of 14 for $25- That was the beginning for me. I would lock myself up in my room for hours on end with all the guitar chord books of my favorite artists, trying to learn every thing I possibly could on my own. K
 Kaele: Can you describe what the scene is like in N.Y these days and where you you fit in?  
S.H. There's a vibrant scene in NYC even though no one can afford to live here anymore!  We have great new clubs and the revitalization of old ones. We have songwriter circles, where a group of us get together every month, share songs, and give critique in order to keep improving our craft. We have open mic's at local clubs on nights that are not very busy where 1—15 songwriters sing two songs each in front of an audience of peers and club goers. It's a great way to be in a club atmosphere without the pressure and get the song out there to the public before you go on tour. I am also on the planning committee for several music organizations like Indiegrrl.com  that promote and support the independent artist. The internet has completely globalized the concept of community! So while I'm in New York, the scene extends around the world. 
Kaele: Who are the voices in the world of Pop, Jazz or others who really touch you? 
S.H. For harmony, without doubt, Crosby Stills and Nash. For one of most groundbreaking and eclectic singer/songwriters, …Laura Nyro. For the poets, Leonard Cohen and Joni Mitchell. For the honey, Sarah Vaughan. For the "edge"…Kurt Cobain.  For sheer brilliance every which way…Sting! 
Kaele: Tell us about your creative process. How do you start writing? 
S.H. I sit with my guitar, a notebook and a tape recorder. I start to play and sing anything. I try to write without thinking too much and ask questions later. To ask them too soon is to censor yourself and the creative process.  A friend recently told me, what you write is none of your business! Just get out of the way and let it happen.  Other times, for instance, when you are commissioned to write something specific, it's purely an exercise in good craftsmanship. Either way, it is an amazing experience. 
Kaele: So whats your pull to the other side of the Atlantic? What is it about Europe? 
S.H. Maybe this is my fantasy, but if it is, I prefer never to know the truth. Europe for me is a journey back to my Grandmother's way of life, and my Mother's roots. Where Elders are respected and Age is not a crime. Where a Womans beauty is revered at any point in her life. Where the Artist is still respected as a great contributor to society and is offered support. Where food is bought fresh everyday at the market, and people are properly greeted upon entering a place of business. Where taking ones time eating, drinking or having a coffee is still what makes sense.I love the closeness in proximity from one country to the next. The abrupt change in language, taste, smell, dress, attitude and body language.  As an American, this is the most fascinating. 
Although I have to say there are places in the US where I have not understood my own language because the accent is so thick. I can't imagine how that is for a foreigner. 
Kaele: Who are your favorite French singers? 
S.H. With my roots in folk music, I have to say that George Moustaki is one of my favorite French songwriters. "Ma Solitude"  and so many of his songs are exquisite. In a class by themselves you have Claude Nougaro and his "Toulouse", Leo Ferre  "Avec le Temps" and Jacques Brel. These are artists of such intense passion. 
Kaele: The beauty of your voice is that you're able to cross into so many musical genres. You seem to enjoy the challenge of exploring and taking adventures into new frontiers. 
S.H. Yes, absolutely. I worked recently on the Psalms of Ra with composer Jim Berenholtz. These are ancient Egyptian and Hebrew texts put to classical music using both Middle Eastern and Western instruments. I've sung on German electronica music and I am always looking for something very cool to do with my voice. It's a very special gift, and I'm always open to pushing the limit!