Happy almost Spring!
Up here in the Catskill Mountains we're still skidding around on slowly melting ice, however the Sun has shifted it's angle just enough to hint at longer, warmer days. Most of you know I LOVE the Winter, but I will enjoy the added sunlight.

New Music coming...
I took the month of February to continue my tradition of writing an albums worth of new songs and wow...I was anointed with some beauties! I'm in March "re-writes" editing and fine tuning the songs I want to re-record first while there's magic in the air.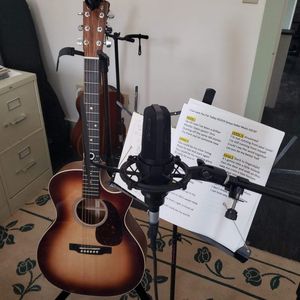 A treat for you...

During the wee hours of the morning while I was writing pretty much non-stop I was just about to close up shop, when my arm reached out for my guitar one more time, the capo went on..and this song flew out of me as if I were taking dictation. It's called "I Can Love You For Today" Here's a little video snippet I took while listening back to my first go around. There are lyrics to be tweaked and re-recorded, but I thought I'd give you all a look into the process most songwriters go thru when working it out. Enjoy!
Pssst...look closely into the window pane and you'll see me filming :0)


Coming up..
I'll be back on the road in late Spring after having woodshed the new tunes, so I can put some miles on them in front of...You!

One Love :0)
Sonya