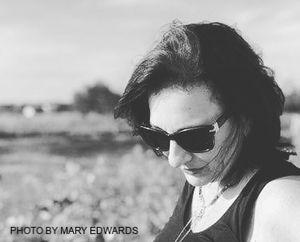 The video you're about to watch is called "Save Us All" originally written during the deluge of Hurricane Sandy in NYC. In listening back today I realize the lyrics are quite representative of the literal "climate" in our country. Artists by default document changing times and repetitive patterns in history. In the midst of disarray, disbelief and often the unthinkable, we remain the Town Criers, reflecting all states of affairs thru
our particular lens. I attempt thru word and sound to convey stark realities within a helix of love and grace. Eternal optimist...at your service.
---
One of my favorite lyrics comes from a wonderful group called "The Sea the Sea."  In their song called
"Good for Something" they write "things can never be so bad that they are not good for something."
---

"Save Us All" is about the power and wisdom of water. She is warning us to beware the rising tide and remain ever vigilant.