Scroll down for your gift!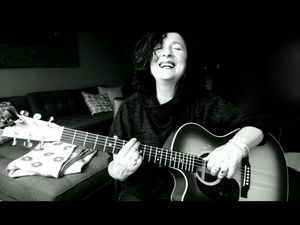 In the States, we celebrate Independence on July 4th. Sorry Brits, we kicked your ass and formed our own government. I know...it's pretty loaded, isn't it. These days, I kinda fancy the Royals and keep up with breaking news from the Palace.
The Queen said our little experiment wasn't working and she'd be happy to take us back.
We might want to think about it.  :0)
 
These last months I found myself with very little to say publicly and little to no interest in social media. Drawn inside, literally and figuratively, I took up with the muses that like to congregate in my studio, and it was good.
I took to exploring ambient sound, spoken word to beats, piano improvisation and stretching beyond my more familiar style of songwriting. For my die hard singer/songwriter fans, take heart. So much you still haven't heard. I promise you'll hear me on guitar and vocals as well. 
Next blog will introduce you to some new pages on my website, where you'll be able to hear what I've been up to. Please keep an open mind and remember we all have to grow and morph in life. Perspectives and interests shift and with that, the work.Today I gift you with a download of  "Can We Save the Day" my upbeat (well as upbeat as I get :0) don't worry, be happy kinda tune.
My prayer for an end to social and political unrest. I pray for love, intelligent action and our youth to lead us to the next right place. 
Please leave me a comment and let me know you dropped by. I'd love to hear from you.

Peace and Love to All...I mean it. 
Sonya