SONYA HELLER 
WEST ELEVENTH STREET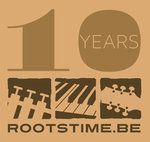 "Sonya Heller, born in New York City, appears to be conquering the world as a singing and songwriting Joan of Arc, with a guitar in her hand and her voice as a weapon."
France is already at her feet and Belgium will soon follow. For if it rains in Paris, the streets in Brussels will get wet!
Still, it took a while before her new album came out, after her debut 'Fourth Floor'. Her parents, Miriam and Irving, well-known singers, put her on a musical journey and she soon was singing in clubs in and around New York city, soon followed by appearances at festivals in Europe, and for French television. She composed nine of the eleven songs on this new album herself. The songs lean towards folk/jazz or maybe pop/blues. In the tone of her voice you hear echoes of Joni Mitchell, whose 'Woodstock' she has recorded in a fresh own arrangement. Sonya can be compared to Jane Siberry, Ricky Lee Jones, Sarah McLachlan, Eva Cassidy and even Dionne Warwick, emotional singers who put their heart and soul in their songs and lyrics. 
In 'I Still Want You' she opens Pandora's box in her very own way, releasing lament, sorrow and yearning. The sad song 'Which Way Is Home', a tribute to 'Linda', evokes the disorientation in which the tragic heroin wandered. Pat Wictor underlines the desolate mood with his excellent slide guitar. Vicki Genfan sings along and when this subtle guitar player joins in with her six strings, you can hear a beautiful guitar harmony. On the heartfelt song 'Love Comes Down To Love', a welcome song for 'baby girl', Vicki joins in like a sister. Jess Willoughby plays bass with drive and intensity on 'Sur Le Pont', co-written with Vicki Genfan and Marni Rice, between her own gems. The instrumental arrangements of the songs all evoke the changing landscapes through which the songs wander in their jazzy ways. 'The Last To Know' moves with the autumnal melancholy of falling leaves, the piano and harmonica accentuate the despair. Sometimes we feel Sonya's rebellious streak, like in the magical 'Songlines', with its hauntingly exhilarating percussion, a song about the sad fate of the Australian 'Bushwalkers'. I hope the words 'long as you sang you would surely survive' ring true for Sonya herself, because this musical poet is a natural composer, singer, and artist. (Marcie)